How I Cover My Grays While Staying Safe At Home
by Ellen DuBois on 04/26/20


There are so many things happening around us. The world changed so quickly and I've been having a tough time writing about anything. I think my mind needs to process it all...and there's a lot to process. Every now and then I feel inspired to write, but the words escape me. The thoughts are both clear and jumbled.
What I can write about are things that aren't all that important...like covering up gray roots. It's a rather trivial reality for many of us during this pandemic. Because of that I can write about it. It's not tugging at my heart and sending me into overdrive.
However, if you find this tip useful, I feel good about writing it.
So, here's what's keeping my grays covered until life allows us to get back to normal...or some semblance of.
While going through a plethora of hair care, skin care, brushes, hair sprays and more in my vanity, I came across
Everpro Gray Away Root Touch-Up Magnetic Powder - 0.13 oz
. I bought it a while ago. (I use lightest brown/dark blonde). I also have some Toppik powder I use to cover gray roots.
After using the Everpro Gray Away Root Touch-Up Magnetic Powder - 0.13 oz
, I was very pleased with the results. Little things that lift us up, even if seemingly trivial, (like gray hair), are good things. If covering up your grays until you can get to a salon makes you feel better, go for it. You're not hurting anyone and you're not ruining your hair. Everpro Gray Away Root Touch-Up Magnetic Powder - 0.13 oz
stays in until you wash it out. Unlike a root cover up spray, I don't feel like there's a thick residue on my scalp. I just dab it on, (there's a sponge applicator included), and voila! Done. When I wash my hair, it goes down the drain and it's so easy to touch it up again.
That's it for now. There are too many deep and overwhelming things to write about. I need time. But, I can certainly handle giving you a tip on covering your grays. Yep, that I can handle. Hope this helps and that you're all safe and healthy.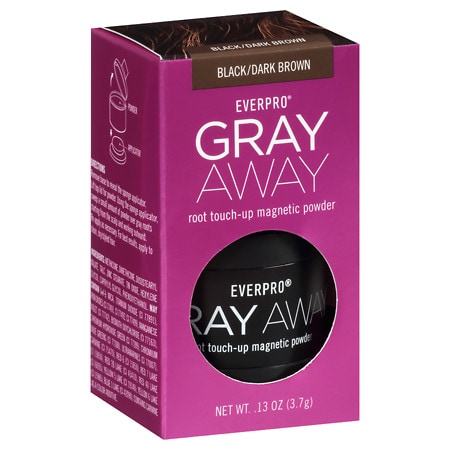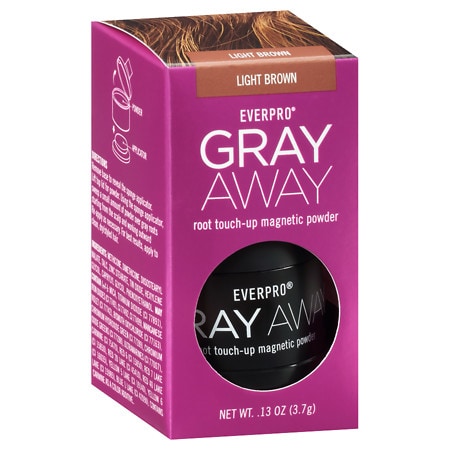 I am an affiliate. If you click on a link from my website and purchase something, I make a small commission at no cost to you. Thanks!