Great Fundraisers for non-profit rescue & shelter organizations!
by Ellen DuBois on 08/19/19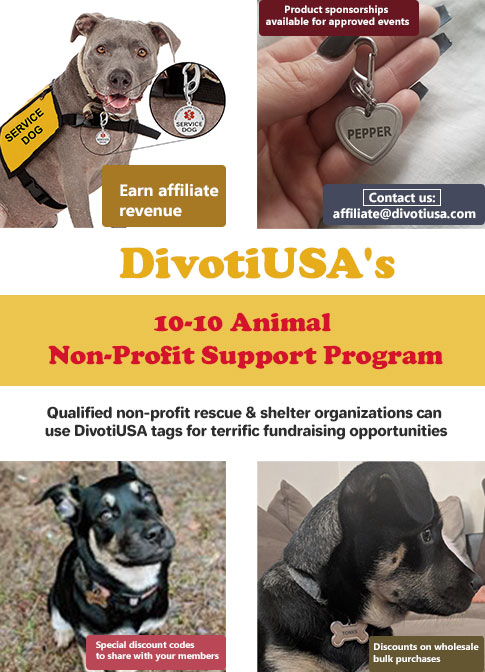 As the mom of a rescue dog, I value animal rescue shelters so much! without them, I wouldn't have my little buddy Cooper! Here's a picture of him:


(Picture of Cooper taken with my NikonD5200 Camera.)
These tags are a great for shelter and rescues to use as fundraisers. People love them for their pets, as gifts, you name it!
(I am an affiliate which means if you click a link a purchase something from my blog or site, I recieve a small commission at no cost to you.)
My own handmade jewelry is available on etsy: Hope Angel Bracelets.
Also great for animal rescues are these custom made Hope Angel Bracelets.
I made the ones pictured below for a wonderful rescue organization. I loved making each one of them because I knew they were being used to help our furry, rescued friends. You can order bracelets like these (depending on my stock) from my etsy shop. They make great gifts for the animal lover in your life...or for yourself! Free shipping.
Thanks for stopping by! Ellen